Thanks for stopping by!
So you want to learn more about me? Read on then... What are waitin' for?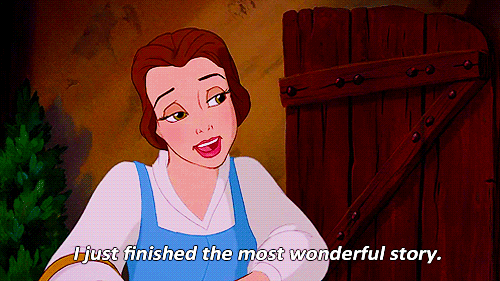 I adore books.
I have been reading for as long as I can remember. My mother passed along her passion for books, as she used to read to me when I was young to fall asleep; that's where I believe my love for audiobooks specifically is rooted.
The feeling you get when you open up a new book and dive into the world that unfolds through the pages, is incomparable.
❝ Books are a portable kind of magic❞, Stephen King said and I couldn't agree more!
The truly magical books are the ones that stay with you after the last page, that create characters you consider your friends, that make you laugh, cry and forget that you are reading: you are there, in the world that lives inside that inked page.
My name is Maria or Marlita or Marylou (whichever you like), I am 27 years old from Greece, but I am currently leaving in a small town in the Netherlands, where I'm on my long journey of completing my master's degree in astrophysics.
I enjoy reading all kinds of books. But mostly fantasy (harry potter is my weakness) and crime fiction (don't you just love a good murder mystery?).
This blog will be where I will be posting reviews about books I read (as soon as I read them hopefully as my memory is terrible), movies and tv shows I enjoy (I have quite a few on my watchlist), book pictures I encounter across the web and more fun stuff.
* Random book picture alert! *
Don't you just wish you had a library like that? I know I do. When sometime in the future I am living in a mansion, I will dedicate the biggest tower to shelter my awesome book collection and nickname it The Infinity Tower™.













(half stars put the book somewhere in between)
adored books/ I will probably read them numerous times
enjoyable books
likable books
moderate/flawed books
wasn't my cup of tea books/ I didn't enjoy this one bit
Thanks for reading! And I'm looking forward to interacting with you!
Cheers,
~M.
Review Requests: marlita1311@hotmail.com