Just watched the finale of Game of Thrones (I won't write any spoilers don't worry). Overall this season was really good with exceptional sequences (case in point last week's episode) and oh my god the finale's score was absolutely brilliant: the composer, Ramin Djawadi, is a musical genious imho.
Plus this scene: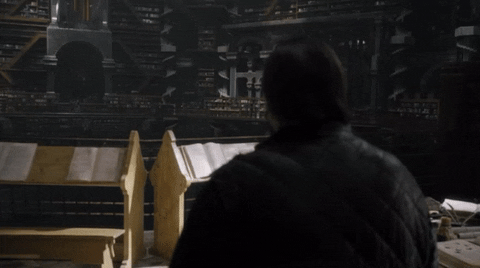 Look at all these books!!!!
What did you think? April 2017 is too far away!