How is everyone? I haven't been online at all for a month (!) and I am now experiencing book reviewing withdrawal symptoms (is this even a thing?) There is so much that I missed..From a quick scan at my notifications and at the recent feed: Leafmarks is closing??? Technical issues, booklikes hired a new tech team, etc... Plus, there is an awesome summer bingo going around!
It will take me some time to load the feed and see all of the latest posts/reviews. My plan was to schedule some reviews to go up while I was away but it didn't quite work out as planned.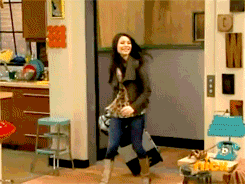 So,,,,what I have been up to? Well, my family and I went to the US for my little sister's graduation and then to New York for a week. I hadn't been on a family vacation for such a long time and the trip turned out to be a success! On the downside, I didn't read at all during the trip, which was a bummer. And I was really counting on those long plane and bus hours to get some reading done, but noooo I was caught up on films...!
(show spoiler)
Expect lots of reviews in the next couple of days, as I did finish some books once I got back :D
Cheers,
M.