❝Because all seven-year-olds deserve superheroes. And whoever disagrees with that needs their head examined.❞
And Elsa's superhero is her grandmother...
Now don't go and picture a sweet grandmother that bakes cookies and calls you 'Dear'. Nope. However, this is the most awesome grandmother there ever was. Now, I lost my grandmother last spring and I thought her as pretty awesome too and this is why I postponed reading this...But I adored 'A man called Ove' and I was positive I was going to enjoy this - boy was I wrong.. I loved it so so much: before meeting the lovely and brilliant Elsa, one of my favorite fictional characters was the little prince. Elsa is up there with him. That is how much I liked this book. It was such a lovely read.
So, the story is about a girl named Elsa, who loses her beloved grandmother with whom she had a special bond. She used to share quite elaborate fairy tales with her, and 'take' her to the magical lands they created every night, so she didn't have nightmares. She was Elsa's best and only friend. As the adults put it, Elsa was 'different', which here meant quite brilliant. Kinda like Hermione Granger was at the Harry Potter series. Elsa btw loves Harry Potter. And she reads a lot of quality literature, like X-men and Spider-man. She also uses Wikipedia to find out about everything that troubles her. I loved her from the beginning till the end.
Her grandma had become a surgeon in order "to cause death as much trouble as possible". She was far from perfect though (she is only human after all), and when she dies she leads Elsa on a treasure hunt: giving her letters, carrying her apologies to people she thought she wronged. Upon delivering these letters, Elsa discovers who her grandmother really was and what the fairy-tales they shared really stood for. I loved all the characters on the book, but I think the grandmother was my favorite.
P.S #1: I loved the names and the meanings of the kingdoms..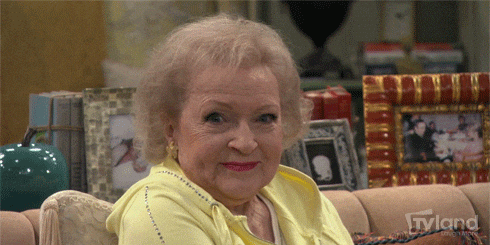 P.S #2: Betty White was the grandmother in my head: the perfect combination of sweet and feisty.