Just another random post here!
It's raining cats and dogs here since this morning.
Unfortunately, I had to go to classes today, otherwise I do enjoy rainy days.
When I got back I honestly looked like this: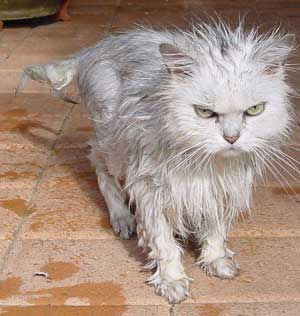 Rain and wind are my enemies I tell ya!
You see I currently live in the Netherlands, where everyone moves around with bikes. Naturally I do too.
To give you an idea, this is how everyone goes to class in the morning:
It's a healthy way of life, biking your way everywhere but rain is such a pain.....